Lately, I've been dressing up rather boringly. Shameful! I'm not so keen to have this outfit on the blog, but I love my shoes, so.. I'm posting it. HAHA.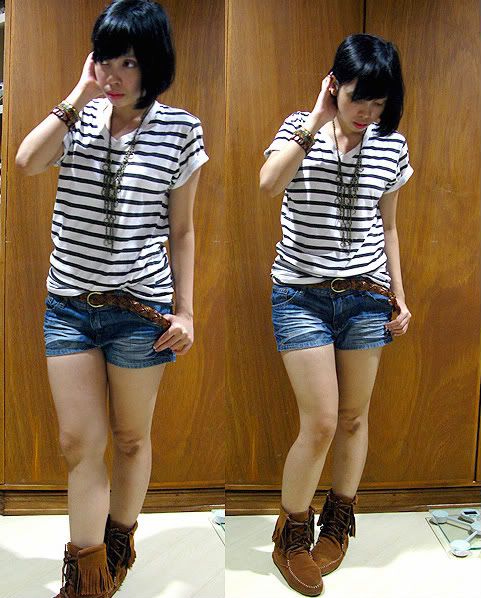 Shirt: my brother's | Belt: SM department store | Shorts: Bayo | Fringed Boots: Thrifted
I'm really loving my new thrifted boots. They're in excellent condition and are very comfortable. Quite a steal for 300 php, if I may say so myself.
Ugh. I've been uninspired. I've gotta pick up the slack, and not just in terms of what I've been wearing.