Just another school day.. Or was it? I wore this outfit the day one of my good friends left the Philippines to study in Berklee. :( I wore candy colors as an attempt to sweeten up an otherwise bitter day! Although in the end I was just left with a bittersweet aftertaste.. HAHA OH GOD, please do pass judgment on MY ETERNAL LAMENESS.
(OH, AND HEY RYAN, IF YOU'RE READING THIS, I HOPE YOU'RE KICKING MAJOR MUSICAL BUTT OVER THERE AT BERKLEEEEEE!!)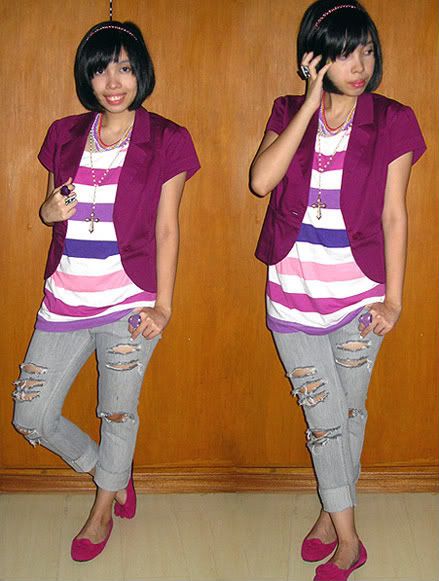 Blazer and Top: my mom's | Jeans: Topshop (with DIY ripping) | Flats: Figliarina
My oh-so haggard face.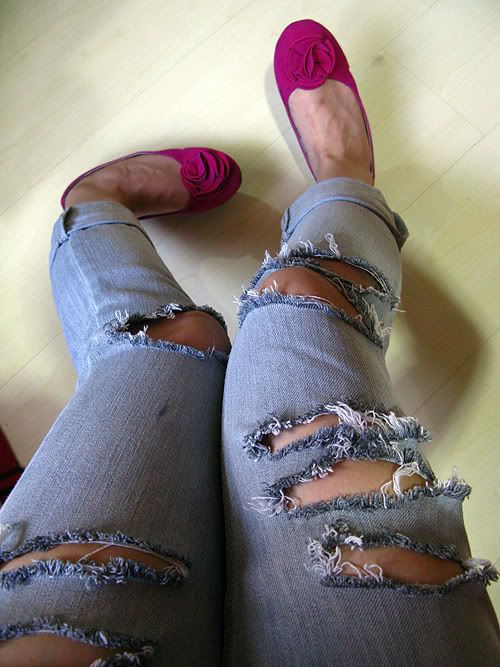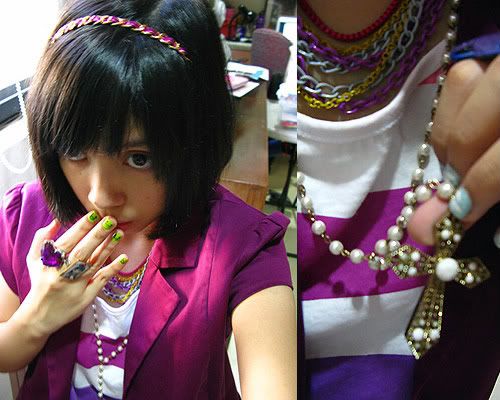 Hm. I really have nothing to say, except...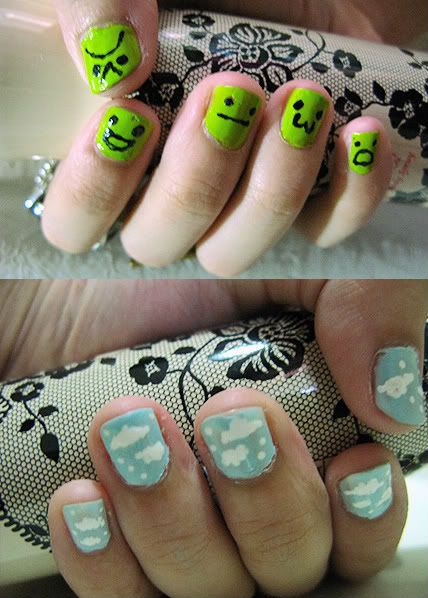 I painted my nails!! This is my 2nd attempt. I do believe that I am improving. I could not decide on just one design, obviously. Apart from this, I really don't have much else to talk about, so... Toodles!