Well, hello there! I just got back from my first ever non-theatrical, "legit" (only because it's for an actual publication and not random photoshoots with my friends) styling "job"! I can't blog about it yet, but I'll definitely make a post about it as soon as I can! Call me a huge newb (rather, "n00b") or dork, but I feel very giddy about it. Ha ha! Soon, soon, soon. :) But for now, here's what I wore to the photoshoot.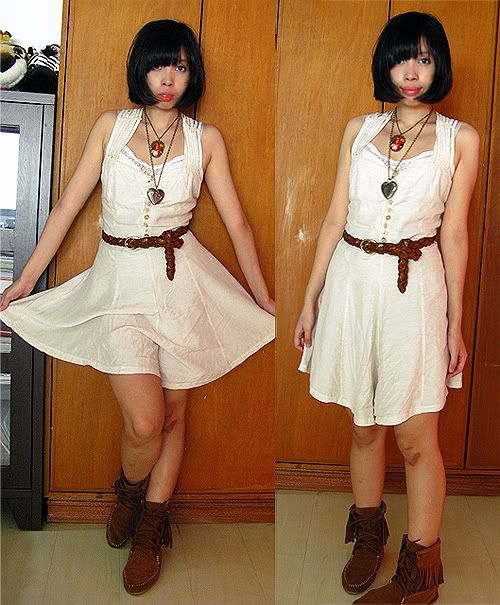 Cream playsuit-dress: thrifted | Lace camisole: mom's | Necklaces: bazaars | Fringed boots: thrifted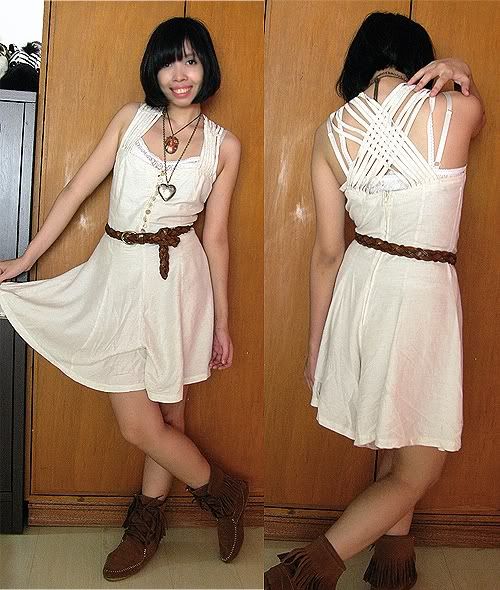 I actually didn't know what to wear at first, since I wanted mobility and a slight sense of understatement (I honestly don't know what an "overstated" outfit is anymore, my own standard for this is blurry and uncertain!) so I dressed just like I would on a (relatively good) school day. I love this playsuit-dress; it's so.. Different! It drapes very deceivingly like a dress, but it's actually closed in the crotch area, like shorts, instead of a skirt.
I love my necklace. Can you see the design on the oval-shaped pendant? It's a little girl, or rather, a nymphet (fit enough for Humbert Humbert's tastes, most definitely) in a rose choker and bunny ears.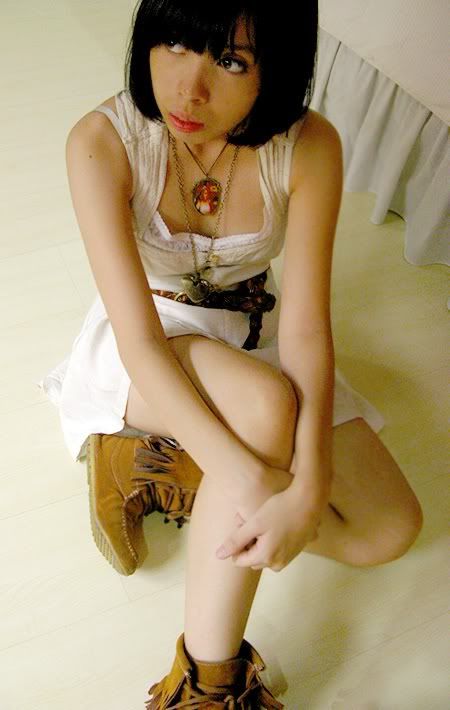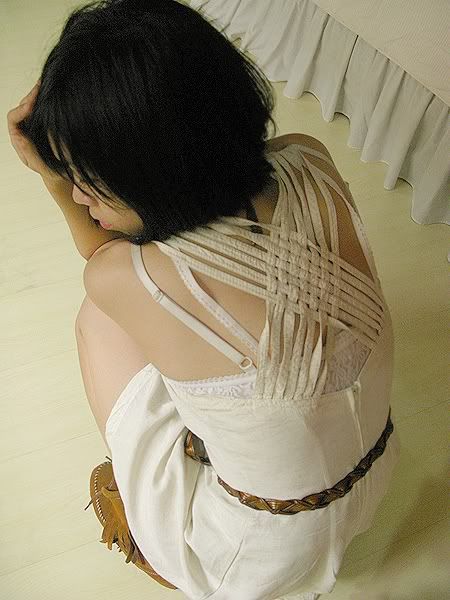 The way the thin strips that make up the sleeves are weaved into each other at the back is so intricate and so delicate-looking. It reminds me of dream catchers and spiderwebs.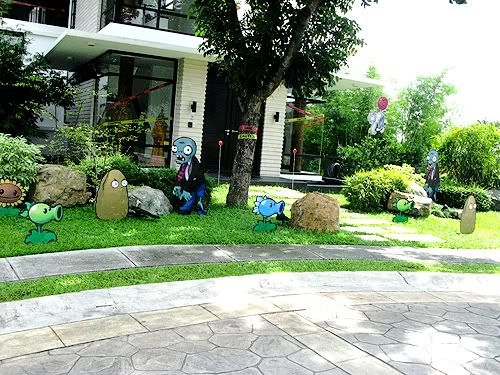 Oh, and on the way back home, I saw this amazing house. This has got to be one of the most creative and adorable Halloween front yard displays I've seen yet-- well, locally at least. I actually recall seeing this on tumblr, but I didn't think that it was in the Philippines! Plants Vs. Zombies, and life-sized, too!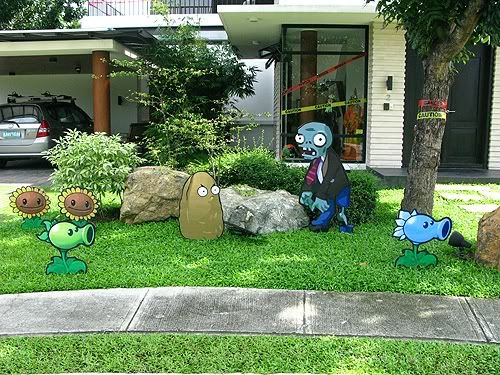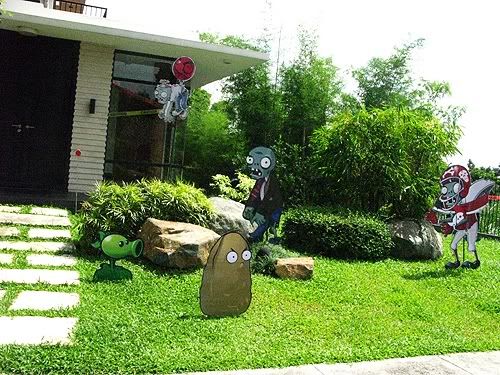 Admittedly, I don't play the game, but a lot of my friends are addicted, and I've watched a couple of people play it, so I'm definitely familiar with it. P.S. I don't think I can tell you where this is, to protect the privacy of the owners of the home. :) Nonetheless...
Isn't it fascinating?