I do mean the title quite literally. HAHA. I haven't updated in so long since I've been too busy with school--yet again-- and I haven't had the time to document my outfits for the blog. So Ina was just kind of left here to keep things alive. Sorry about that, Ina! Hopefully I'll be posting more.. Erm, soon. Somehow.
Anyway, here's what I wore to school one fine dismal day (hence the eternally style-cramping ID.) Lately I've been returning to my old wear-black-90%-of-the-time ways.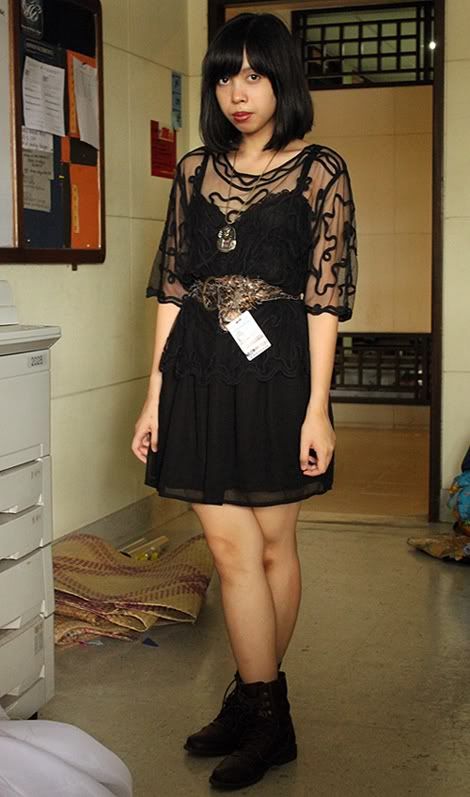 Mesh top: vintage, borrowed from mom | Black dress (under): H&M | Brown lace-up boots: H&M | Accessories: Random bazaars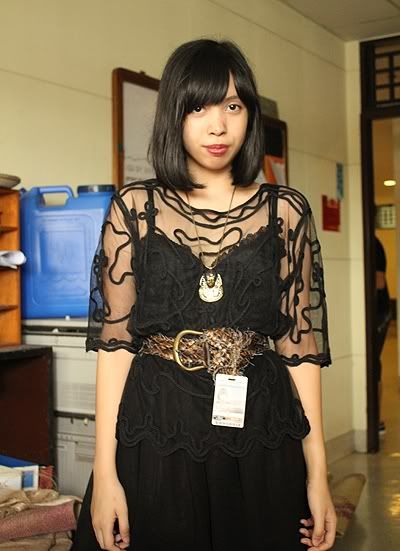 I don't know why I look different in these photos. Squinty, in fact. It's rather odd. Oh well. I don't usually wear lipstick to school, but lately I've gotten a tad bit addicted to wearing dark red on my lips. I'm really enjoying this, it makes me feel a little surreal, like I could be a vampire or an evil wood faerie or a witch, or a zombie whisperer of sorts. I've always been partial to darker shades of a certain color, especially red.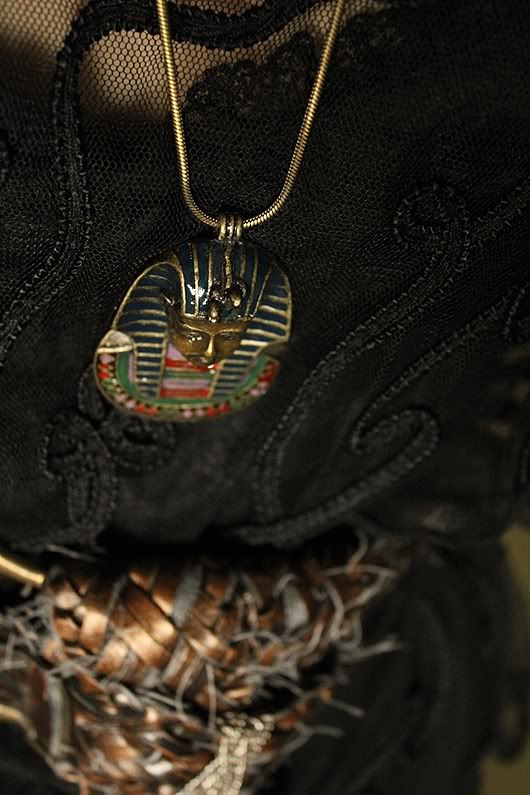 Close-ups, as per usual.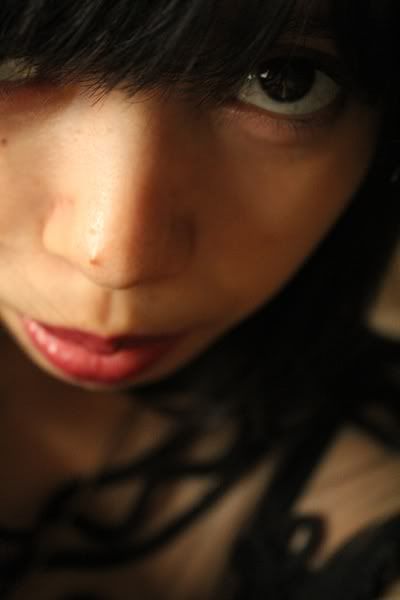 Allow me to stare you down as I bid thee farewell.