Photographed by my friend
Fish
for a school project. Thank you, Fish!
I usually like keeping my face simple and clean (Utada Hikaru reference much?) My skin can't handle too much makeup everyday.. Just a thought. Wish I could always look polished, though. Someday, someday.. When I'm not being eaten alive by sweat, grime and stress in my school's campus. You're very welcome for that glamorous mental image. ;)
I look different here. Oh well Rockwell.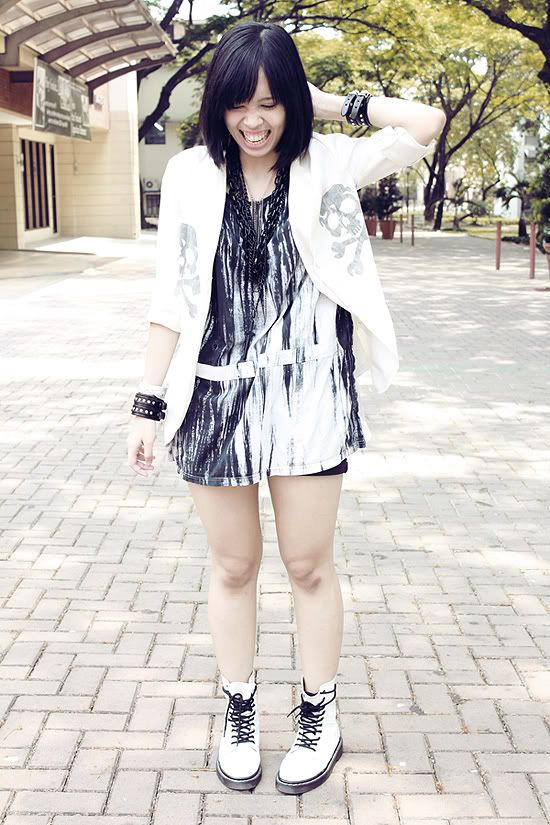 Blazer: from Harajuku, Tokyo | Shirt-dress: Greenhills Tiangge | Black multi-chain necklace: SM Dept. Store | Silver "Fringe" Necklace: DIY | Black leather cuffs: Rebel Gear | Boots: from Harajuku, Tokyo
I look really goofy but I love the candidness of my facial expression here. I think I was laughing at the Lookbook.nu-ness of the pose I was doing.
That's all I've got to share! Buh-bye for now.