I hung out with Ina today, and all we did was lazily walk around High Street and Rockwell while the summer sun blazed on. Ina took photos with her film camera and searched for Battle Royale by Koushun Takami (one of my favorite books!) in various book stores-- but to no avail.
Vest: thrifted | White V-Neck shirt: Forever 21 | Necklace: SM Dept. Store | Leggings: thrifted | Boots: Takeshita-Doori, Harajuku, Japan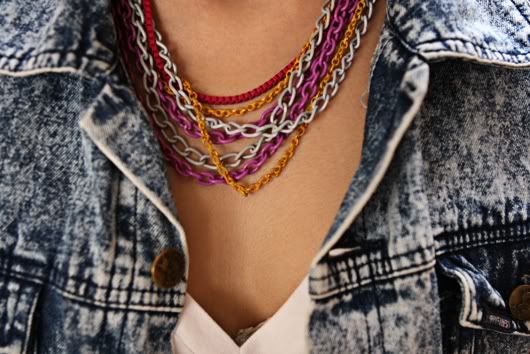 Meet my newly thrifted vest. It's a little too big for me, but I loved the acid wash so much (it gave the denim just the right lightness and texture!) and it was such a steal that I just cheated its size and tightened it via a safety pin at the back.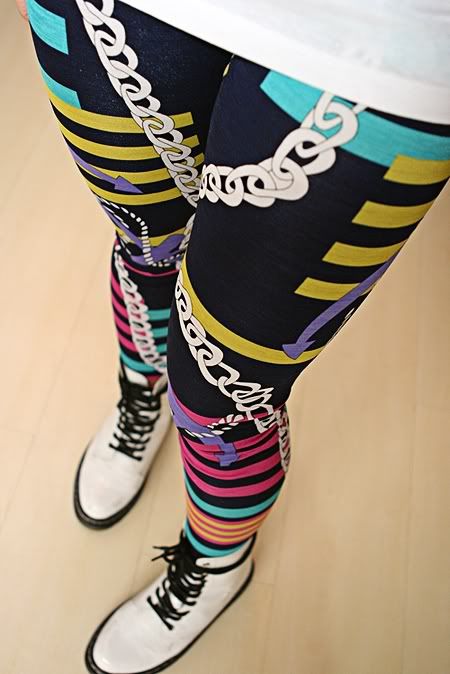 These leggings were thrifted at the same place as my vest. They remind me of one of my favorite designers, Jeremy Scott, mostly because of the prints on his
collaboration with Longchamp
. I dunno, somehow my mind made a connection between the chain links on my leggings and the telephone wires on the bag. The heavily-outlined cartoon style and strong colors that both prints share help, too.
Ina wasn't the only one who took some snapshots. I did, too! ... With my iPhone. Of a couple of things that caught my eye during our lethargic inter-mall journey. Edited using one of those automatic lomo-fying applications because Ina's vintage camera inspired me to have my pictures turn out in the same way. Well, relatively.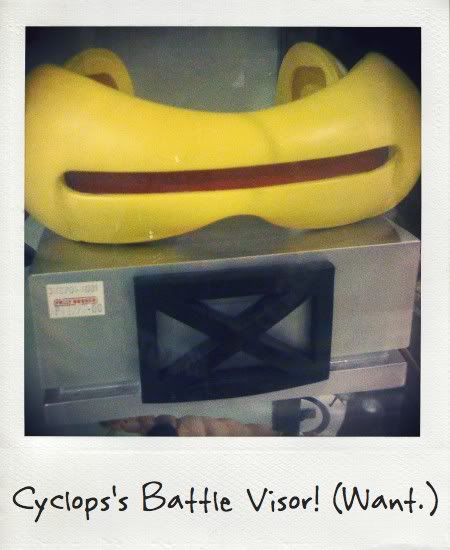 I've always wanted to have a collection of sculptures and figurines. But unfortunately, I already have way too many cash-ingurgitating hobbies.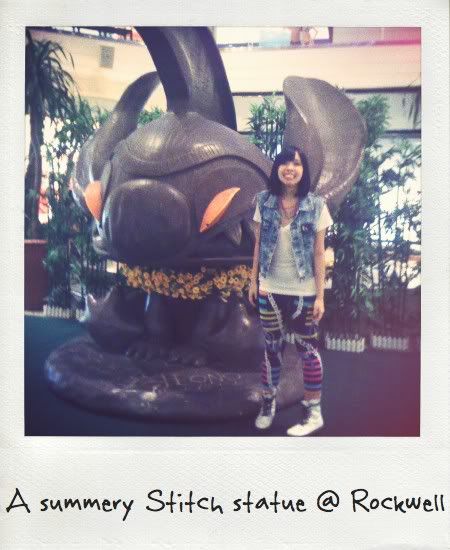 I wonder what this is for...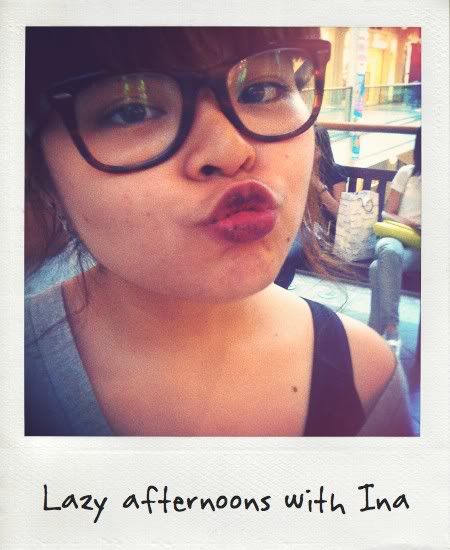 I end this entry with a photo of my partner-in-crime. More posts to come soon, naturally. Farewell for now!