Blazer: from Harajuku, Japan | Shirt: Dim Mak | Miniskirt: Forever 21 (from long long ago) | Shoes: from Far East Plaza, Singapore | Pacman necklace: Fourskin | Chain and cloth strips necklace: H&M
I got that Dim Mak shirt at 50% off in a store Singapore that also had brands such as Hellz, Cheap Monday, RVCA and Tokidoki on sale. (I'd have gotten more awesome shirts but I was out of money and we all know how that works. :|) It's easily one of my favorites right now. It reads "Sex & Blood on The Dancefloor: An astonishing story about nasty ladies and dirty clubs!" like a campy-erotic '80s horror film advertisement. That, and it's really comfy.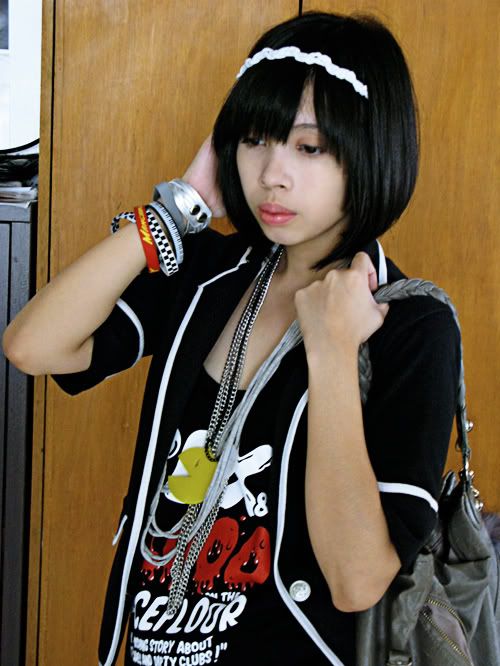 The classic fake-candid-poignant-gaze-away-from-the-camera-and-into-the-near-distance portrait. .. That was a lot of hyphens. Although this actually was .. Probably 70% candid.
My iPhone, dressed in Tokidoki.
The other pendant on my pacman necklace reads "Eat 'Em All." Also, sorry about my two nails. I was testing out nail colors at a cosmetics store and forgot to take them off. No judgment. They're gone now, at least.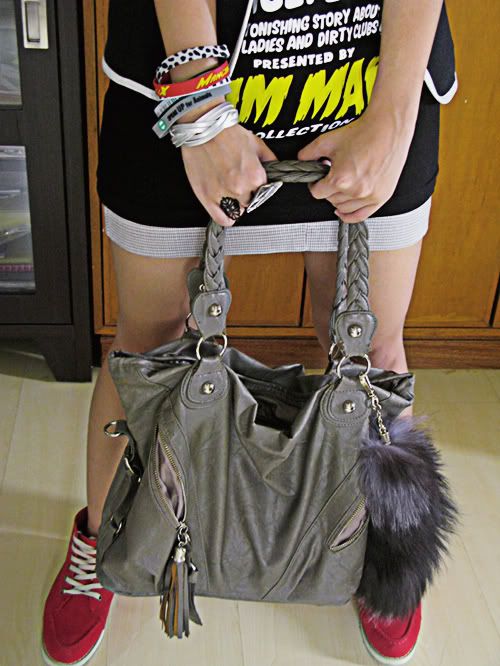 The foxtail hanging from my bag is from Singapore too. I'm glad I found one because I've always wanted one. I love that they're so big, fluffy and rather outlandish-- and that they have such lovely textures. Whenever I put my bag down it really looks like there's some fuzzy creature sleeping on it. It's just so amusing to touch and see. Maybe I should give it a name. Probably Balto.. Until I think of something cooler. Any suggestions?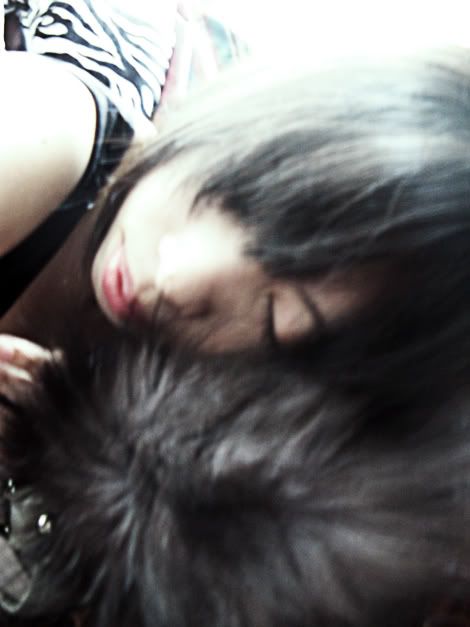 Went over to Tina's place today to record a song, and then attended the Ateneo COA general assembly with my fellow organization executive board members. This is me being pathetically artsy-fartsy vain while waiting for her to finish recording her part on the lovely microphone lent to us by a dear friend named Gab Medina.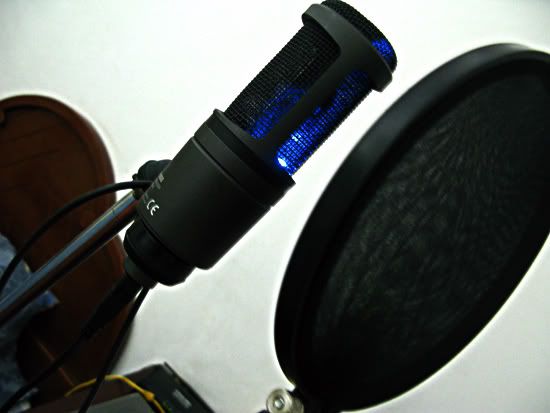 Here is the said microphone. Amazing stuff. It recorded our voices so clearly!
In case you're curious, Tina and I recorded a mashup of Maroon 5's Misery and Bruno Mars's Grenade that we arranged ourselves (with Dana Marquez on the keyboards!)
You can listen to it in my Tumblr
. :) Enjoy!