Blue moto jacket: thrifted | Swallow necklace: Hot Topic | Graphic tank top: Forever 21 | Yellow tutu: thrifted | Wedges: 168 mall, Divisoria
Attended a convention with my friends-- Metro Comic Con 2011, that is-- and not in cosplay for once! It was quite refreshing to be able to move through the different booths freely, unfettered by thick layers of clothing, wigs, drying contact lenses, and the need to pose for photos every now and then. Don't get me wrong, I still love the rush that being in cosplay gives me, but this time I'm glad I was able to enjoy all of the lovely graphic novels and toys...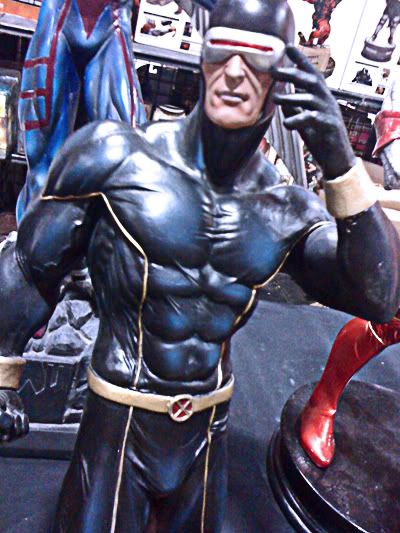 Scott Summers being pogi. MagO-Optic Blast nanga nagpoposing-posing pa.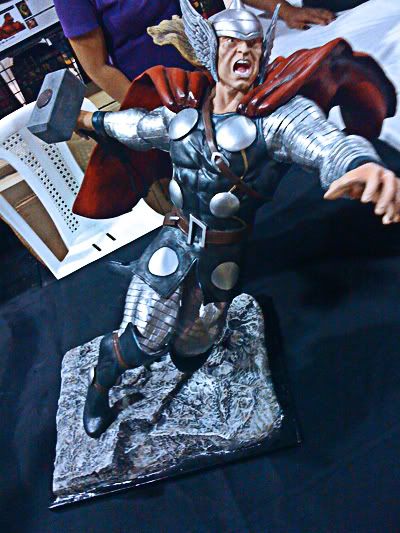 Hey, hey. I have a joke. What's Thor's first name? You don't know? Carpen. As in, CarpenThor. 'Cause he has a hammer........ I know right, I'm so hilarious. I'm the bomb. :)
This is my friend Laurie's ball-jointed doll. I think that these dolls are the prettiest kind I've seen. They're always made with such otherworldly features.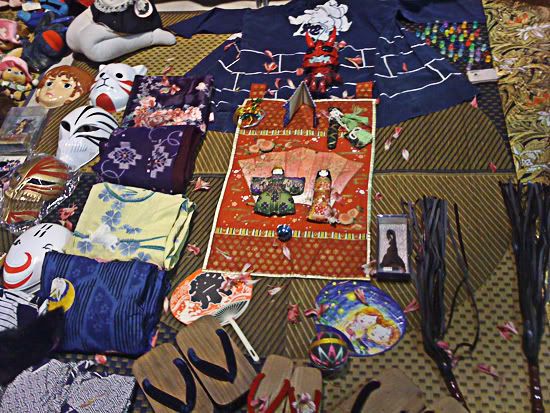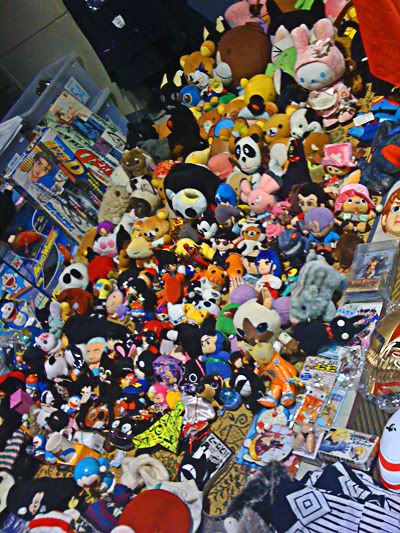 Can I lie down there and never leave? Thanks.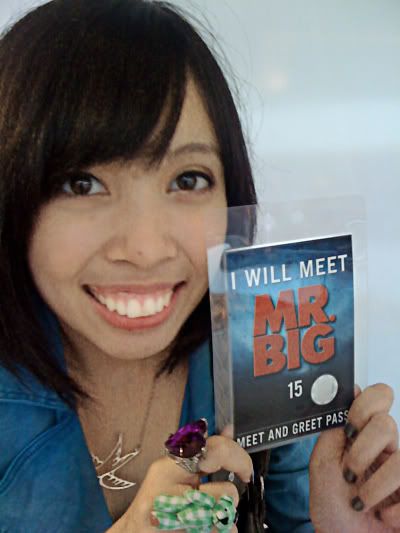 Did I mention that I picked up my meet & greet pass to the Mr. Big press conference that day? I'll blog about the event soon! Look at that dorky, toothy fangirl grin. Hahaha. I won the pass by calling up Jam 88.3 and answering a really simple question about Mr. Big (they're one of my all-time absolute favorite rock bands.) It was the first time I did something like that ever and I'm glad I didn't even think about it and jumped straight into taking my chances! Carpe Momentum!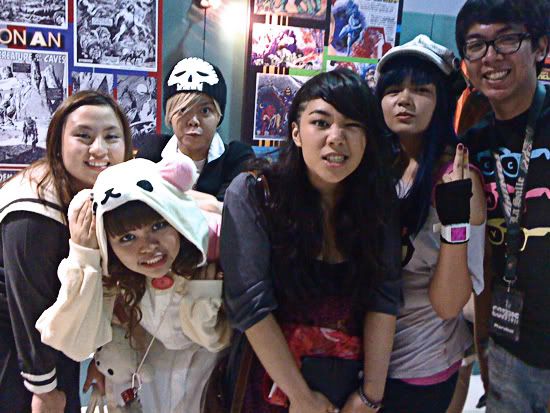 I end with a photo of my friends (that's Ina in the bear suit!) I swear, they never fail to be colorful people, literally and figuratively.