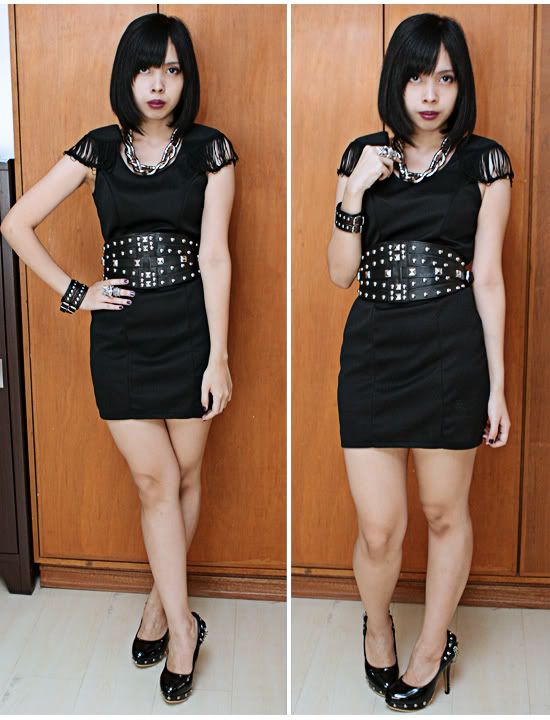 Dress: bought from a friend | Necklace: from France (gift from mom) | Leather cuff: Rebel Gear | Armor Ring: Gold Dot | Belt: Glitterati | Shoes: from a bazaar



Gothic-utilitarian. I've always been a fan of looks like these. Blame it on Balmain, Gareth Pugh, rock musicals, Suckerpunch and all the artists I've been following as of late. Padded shoulders, black and hardware all around.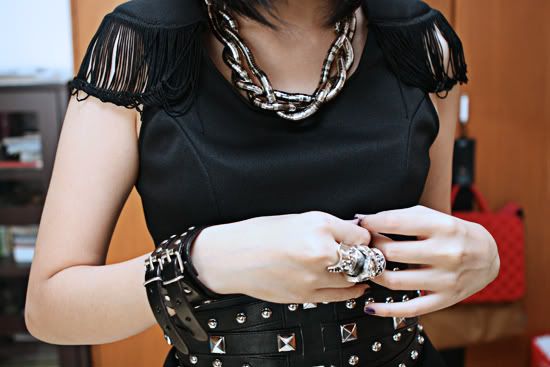 So glad I finally have an armor ring. I've wanted one like crazy ever since I started watching Nana when I was in high school.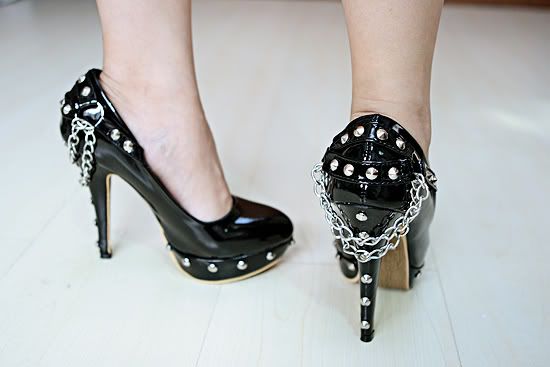 A recent acquisition: Dangerous-looking heels. Don't they look they'd be such bitches if they could speak?