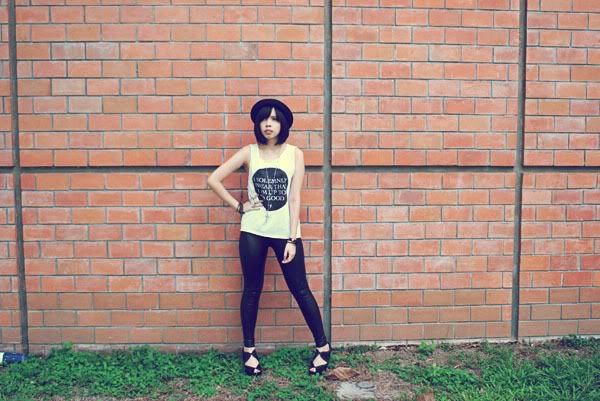 I solemnly swear that I am up to no good.
Last Friday, we did our very first collaboration for an online store:
Revolution 9
! The store is currently selling awesome Harry Potter-themed merchandise and is owned by a good friend of ours,
Tintin
(and we were ecstatic to have been given the chance to shoot for Rev9 'cause we're huge Potterheads ourselves!)
The photoshoot was held behind the Matteo Ricci building in the Ateneo de Manila University.
While waiting for Tintin at Sec walk. She was late! Tsk tsk tsk. We were not pleased. Haha kidding it was all good. Really humid, though. We were sweating bullets even before we got to shoot.
Those are broken necklace parts turned into bracelets.
After a great deal of peoplewatching, reading, sweating, test shots and more sweating, Tintin finally arrived and we snuck behind the Matteo Ricci building to commence the photoshoot!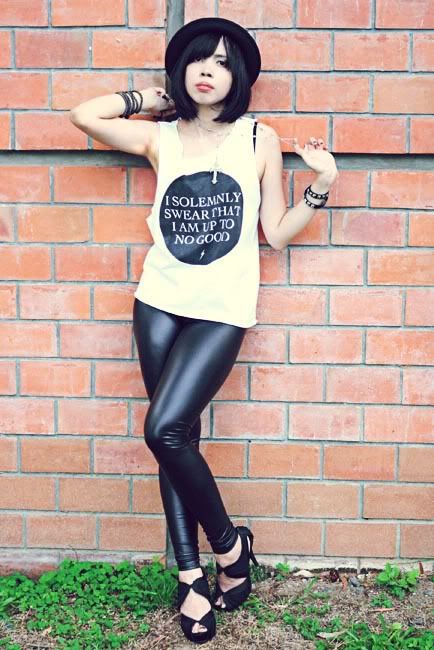 Hat: from Singapore | Shirt: Revolution Nine | Leggings: Forever 21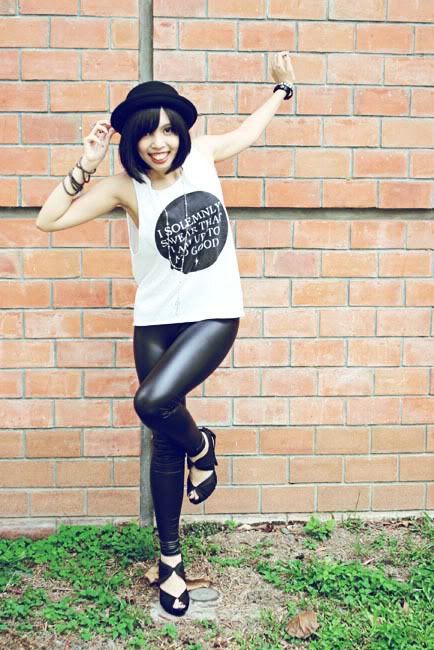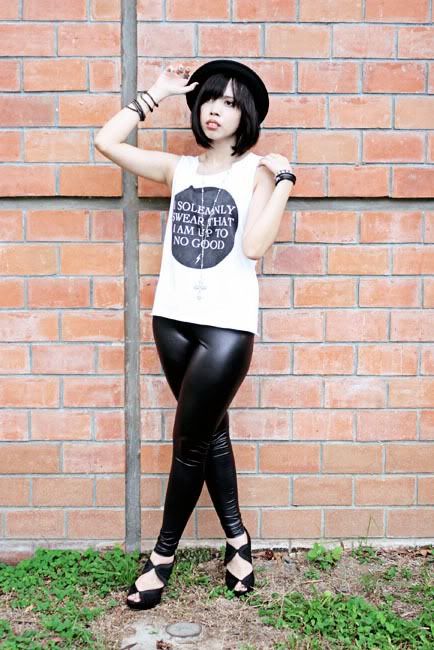 Destination: Ateneo de Manila University under the plight of the raging hot sun. Souvenirs: SWEAT AND GRIME BY THE BUCKET.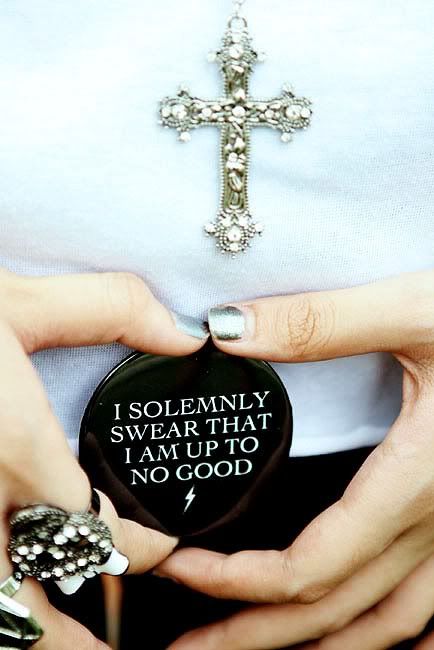 A crucifix necklace and crotch shot coupled with the pin's message.. Er, no. No visual-metaphorical-paradoxical-innuendo here. Hum-dee-dum. No, really. We do no good for the greater glory, just like our hero, Mr. Potter. ;)
IMMA SAY IT AGAIN. MAINIT. Napakainit.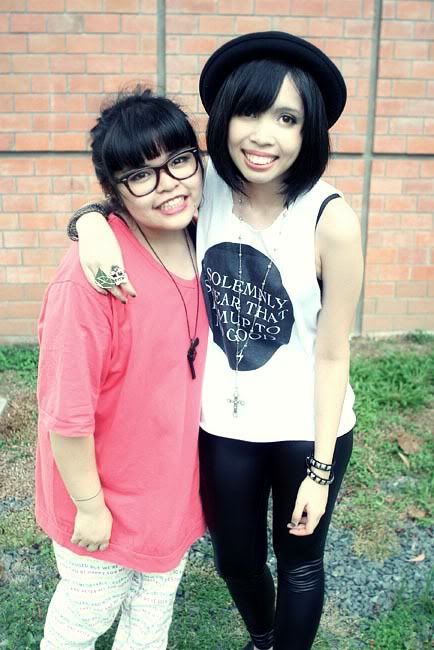 And this is us after the shoot! Exhausted but happy nonetheless, heehee. :D
Here's a Behind The Scenes video, too. We tried taking some "high fashion" jumpshots but the soft soil kept eating up my heels and it was difficult. The shots either turned out awkward or didn't show the shirt, which defeated the main purpose of the whole shoot. So as you may have noticed, none of the jumpshots were published anywhere. Hahaha! We'll get it right next time.
If you're a total Potterhead like we are, I suggest you check out Revolution 9's wicked merchandise. They have shirts, button pins, deathly hallows & snitch necklaces and they're totally not wallet-killers. You'll save a whole bunch of your galleons, sickles and knuts. So what are you waiting for? Grab your virtual broomsticks and check out their
Facebook page
or their
Tumblr page
for more information. ;)