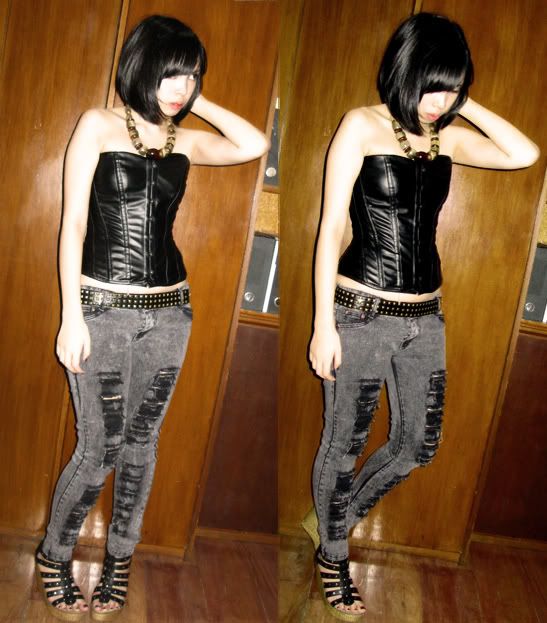 Corset: borrowed from a friend (thanks Nina!) | Jeans: 168 mall, Divisoria | Wedges: 168 mall, Divisoria | Belt: thrifted | Necklace: mother's
I originally had no intentions of putting this outfit up here, but since it's what I wore to the Mr. Big concert, its significance level shot up by like 99hundredthousandmilliongoogle lightyears.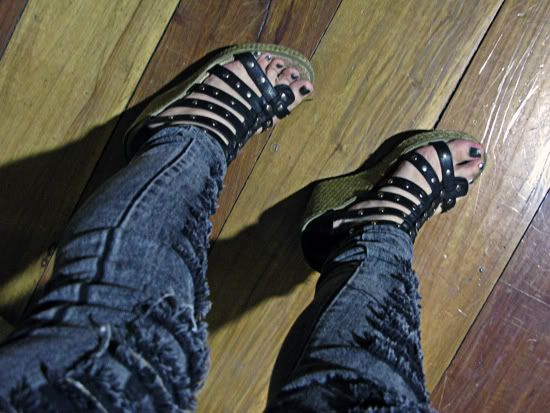 I opted for as little accessories as possible so I could be comfortable and enjoy the concert fully. The wedges were a strategic decision, so I could see better. (They
did
come in handy! Had I not worn them, I wouldn't have been able to see as much as I did-- the person seated in front of me that night was pretty tall!) Anyway, here are some (shoddy) snapshots of the concert..
This concert was
so
worth it. I immediately gushed about it on Facebook as soon as I got home, saying
"MERCILESS. It was like heaven and hell shut up throughout the duration of that BEAUTIFUL SET and were all like 'Aright, you guys are the gods for tonight. You own the universe.' That wasn't just REAL music. That was ETHEREAL music. MR. BIG!!!!! AMAZING. Sorry, it's either you have no words or too many words... ... MR. BIG!!!!"
--LIKE A (SHAMELESS) BOSS. What a night that was.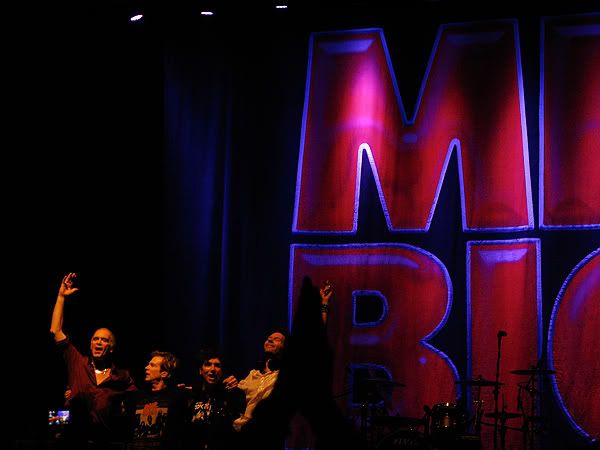 This was at the end of their set.. BUT THEN GUESS WHAT: they had
two
encores. Two!! I think they might have played around 17-20 songs that night.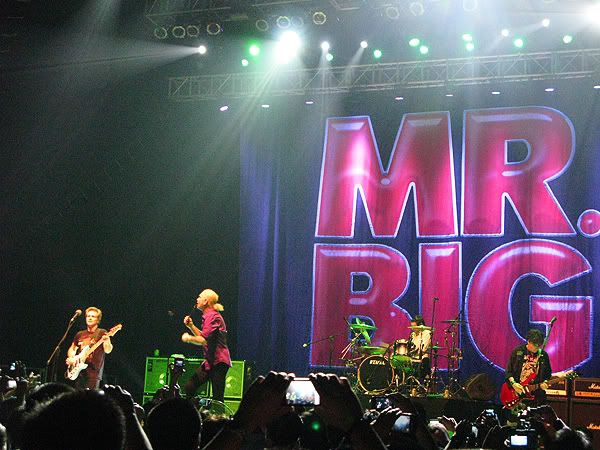 During the second (and final) encore, they all came back on stage and switched up their instruments to play a cover of Deep Purple's "Smoke On The Water." Eric Martin (vocalist) played guitar, Billy Sheehan (bassist) took the microphone, Pat Torpey (drummer) switched with Sheehan and handled the basslines, and Paul Gilbert (guitarist) went on the drums. (What can't these guys do?)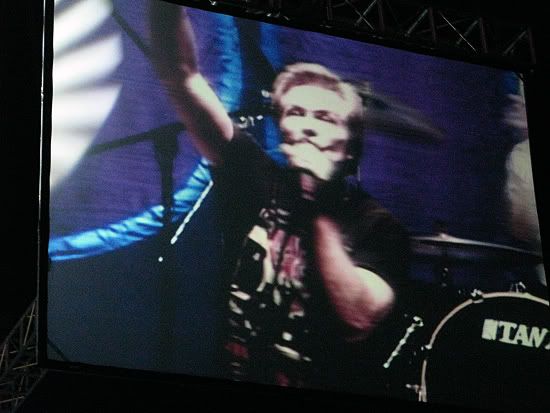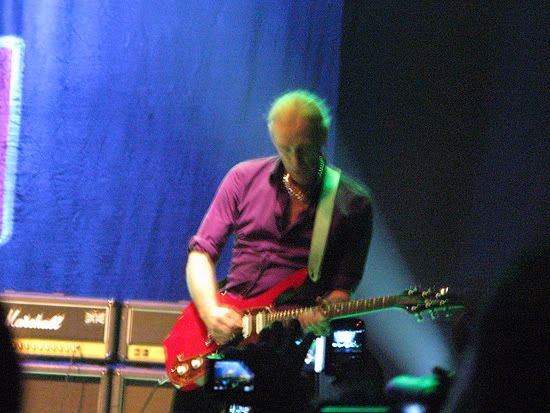 And then they switched again! This time Sheehan played guitar, Martin played bass and Torpey sang. ... What can't these guys do?
Man, what a night. Nothing beats good ol' rock and roll in my books. That was easily the best concert I've seen yet. The members of Mr. Big have still got it going on so strong and are all still at the top of their games. The best part is.. They said they would come back. LET US REJOICE!! You can count on my brother and I to so be there, and if you missed out on this concert, you should catch the next!