A couple of nights ago, Maronne and I, along with some other friends, had dinner at Cafe Lupe in Antipolo for Maronne's mom's birthday celebration. I've never been to Cafe Lupe (and I'm never in the area anyway), so it was a nice evening to jump start the week. (Also, it's my last week to live a.k.a. final week of summer break huhuhu.)
Maronne and the birthday lady! Hihihi how adorbs. (Thanks again for having us -- and for everything else for the past years, Tita!)
Tita with our friends
Jam
and
Alex
, whom you've heard of from time to time here on the blog. Magical Junior Jock friends! PUN INTENDED? Heh.
Instax shots! Too bad the birthday celebrant got semi cut off in the first picture.
Maronne and her brother Fael performed a couple of songs that night. Here are some of them:
Cover of Black & Gold by Sam Sparro
Cover of Price Tag by Jessie J. Witness Maronne rapping. LOL.
We had to leave early due to respective morning commitments the next day, but before we left, we were pulled to the dance floor... where Jam ended up sashaying with a dance instructor of a sort. Amusement.
Dress: Thrifted | Shoes: Kenneth Cole (vintage)
The shoes were given to me by one of my mom's friends. I don't remember why she had to get them off her hands though. Accessories are from everywhere! Most of those charm bracelets are really old, 'cause I was really fond of charm bracelets growing up.
Along with charm bracelets came my fondness for long earrings. I've been bringing them back lately thanks to my haircut. Anyway, that's all from me. Thanks again Jam for taking my shots!
This is what Maronne wore.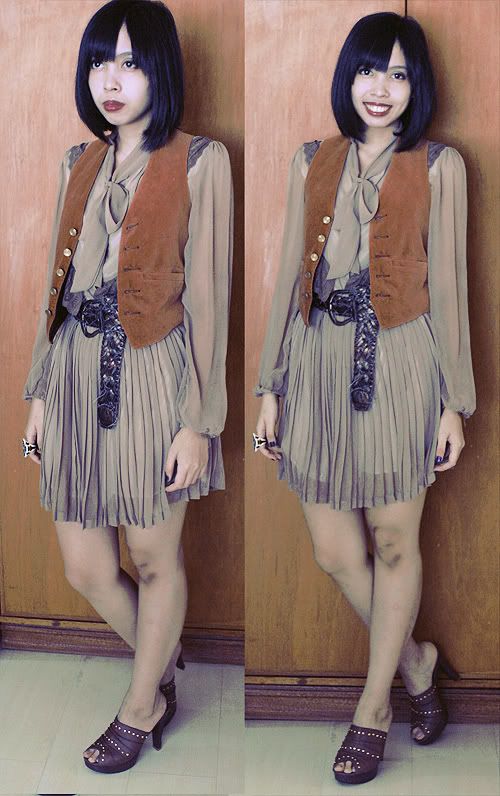 Dress & Shoes: The Ramp | Vest & Belt: Thrifted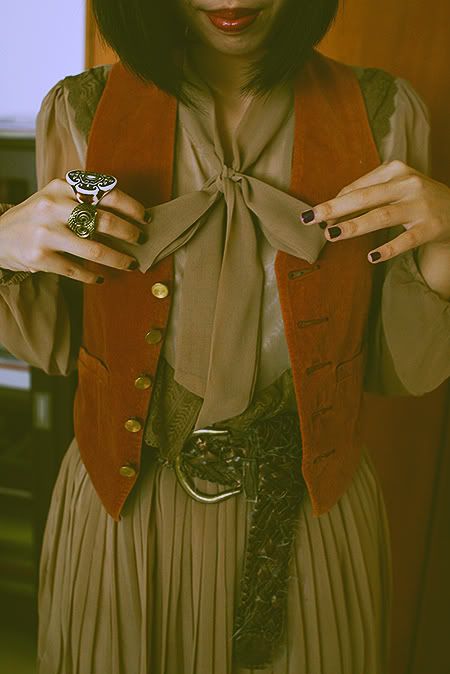 Good times, as per usual. That is all!